Introduction
HUDEX Hungarian Derivative Energy Exchange Ltd. was founded on January 30, 2017. The foundation of HUDEX was the result of a change in the legal environment, according to which Physical Futures (hereinafter: PhF) products traded on the markets of HUPX Hungarian Power Exchange and CEEGEX Central Eastern European Gas Exchange are subject to the MiFID II regulation. MiFID II regulates the markets of financial instruments, and is applicable in the Member States of the European Union from 3 January 2018.
In order for HUPX and CEEGEX to be able to comply with the above mentioned regulation, the operation of the electricity and natural gas PhF markets was continued on a MiFID II regulated market (financial exchange). HUPX submitted an application for the establishment of the derivative exchange to the Hungarian National Bank (MNB) on February 7, 2017 in order to establish HUDEX Hungarian Derivative Energy Exchange Ltd. Upon receiving license from MNB and entry into force of MiFID II, HUDEX started its operation on January 03, 2018.
HUDEX operates with a power and natural gas market segment, where Hungarian power and natural gas future products are traded at one place, with one membership, with optional physical delivery for power products and mandatory physical delivery for natural gas products.
Trading is conducted on the Europe wide known and recognized Trayport trading system, while the European Commodity Clearing AG (ECC) acts as a clearinghouse in case of power transactions, and Keler Ltd. provides clearing services for natural gas market transactions. Moreover, HUDEX in cooperation with energy broker houses provides a clearing facility for the OTC (over-the-counter) power future trades concluded on the broker platforms.
HUDEX's key goal is that the Hungarian futures energy market, as before, will continue to serve as reference price in the so-called HUPX region, which includes Hungary and South Eastern Europe.
The founder of HUDEX is the HUPX Ltd, and the only shareholder of the company is MAVIR Ltd. (Hungarian Transmission System Operator) since 1 August 2022.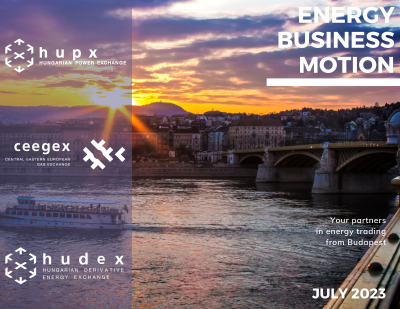 Official information
Name of the company:
HUDEX Magyar Derivatív Energiatőzsde Zártkörűen Működő Részvénytársaság
Abbreviated name of the company:
HUDEX Energiatőzsde Zrt.
 Foreign language name and foreign language abbreviated name of the company:

HUDEX Hungarian Derivative Energy Exchange Private Company Limited by Shares,

HUDEX Energy Exchange Ltd.

Registered seat of the company:
HU-1134 Budapest, Dévai u. 26-28.
Mailing address of the company:
HU-1134 Budapest, Dévai u. 26-28.
 Company registration number:

01-10-049303

Held at the Municipal Court as Court of Registration

Statistical number of the company:
25941667-6611-114-01 
Tax number of the company:
25941667-2-41 
Community tax number:
 HU25941667
Operating license number:
H-EN-III-483/2017
Contact
For further information please contact us by e-mail or telephone:
| | |
| --- | --- |
| E-mail | info@hudex.hu |
| Telephone | (+36) 1 304 1090 |
| Mailing address | 1134 Budapest Dévai utca 26-28. |
| Walkin office | 1134 Budapest Dévai utca 26-28. |
| Opening hours (according to Hungarian time) | 08:00 - 17:00 |